Politicians Are Wrecking Missouri Kids' Lives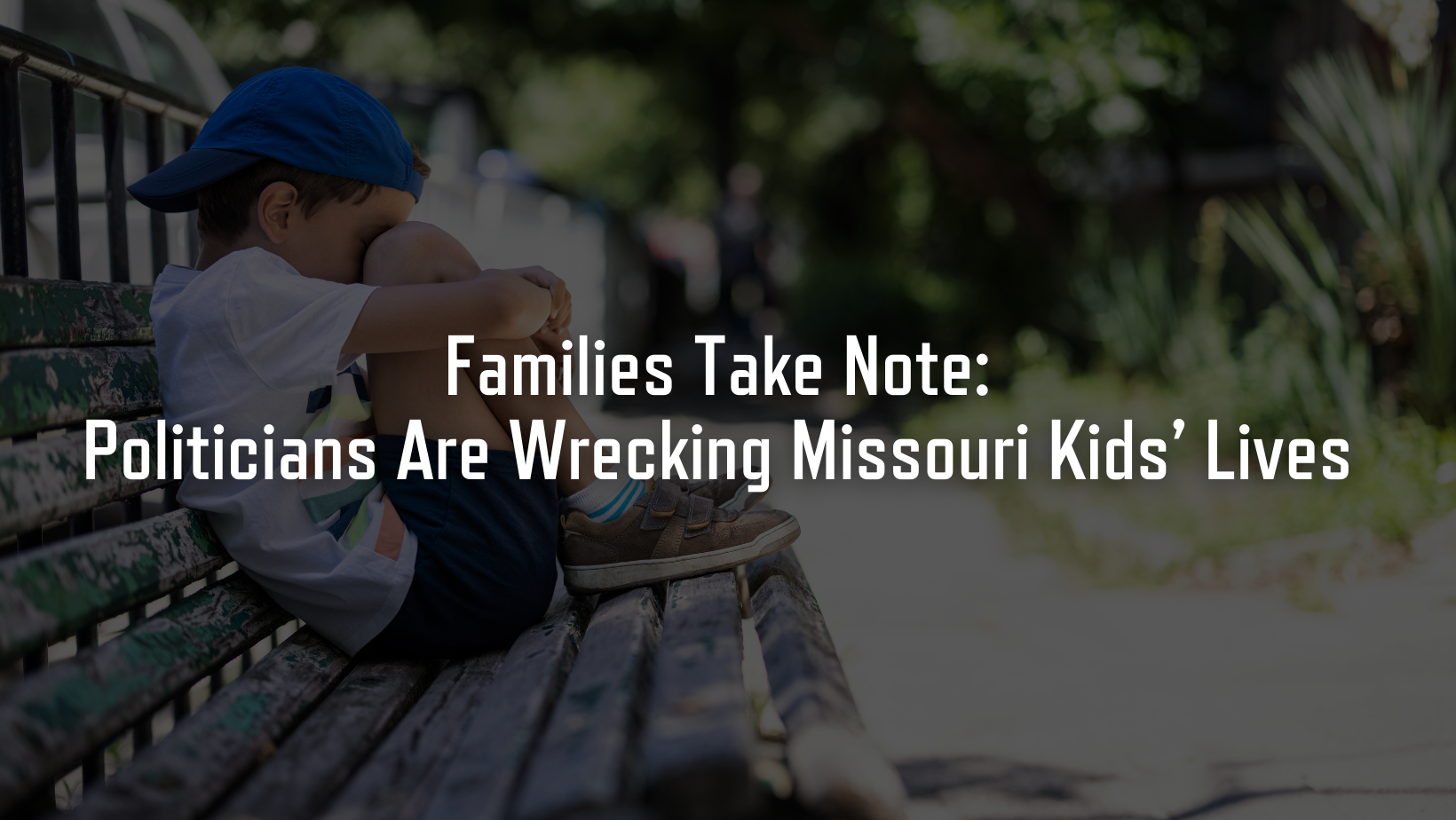 Families take note: politicians are making life terrible for Missouri kids.
Over the past year, the legislature has either deliberately put laws into effect targeting children or refused to step in when kids needed their help most.
The result: Missouri is a bad place to be a kid.
Legislators Refuse To Act On Child Poverty
While child poverty has increased dramatically from 12% to 17% in the past year, legislators have ignored solutions.
When other states proposed tax credits to keep kids out of poverty, Missouri refused.
When 40 other states used federal funds to feed hungry kids during the summer, Missouri refused.
Then, legislators kicked impoverished children off of their health care plans, almost exclusively because of paperwork issues.
It's hard not to believe that the cruelty is the point.
Lawmakers Defund Education On Every Level
Missouri's schools are in a crisis. On every level of education, Missouri schools are chronically underfunded, and it's kids who suffer most.
Missouri is 49 in the country for state funding of K-12 public schools. This has pushed 30% of the schools in the state into four-day school weeks – which education experts say they don't know the long term effects of.
And for both younger and older kids, Missouri isn't doing any better: Missouri is the fourth worst in the country on early childhood education quality and 46 in the country for state investment in higher education.
Missouri Is Bottom Four In The Country On Child's Rights
Missouri was one of four states this year to receive an F on child's rights and show no signs of improvement. The report, conducted by Human Rights Watch, examined Missouri's policies on corporal punishment in schools, child marriage, child labor and juvenile prison sentencing.
Remember how a Missouri representative said child marriage was a good thing? Yeah, that didn't age well.