Virginia Man Forgets Where Missouri Is
Progress MO
In case you missed it, last night, Virginia's third Senator Josh Hawley made a bet against J.D. Vance: "his" Chiefs or Vance's Bengals, loser buys BBQ.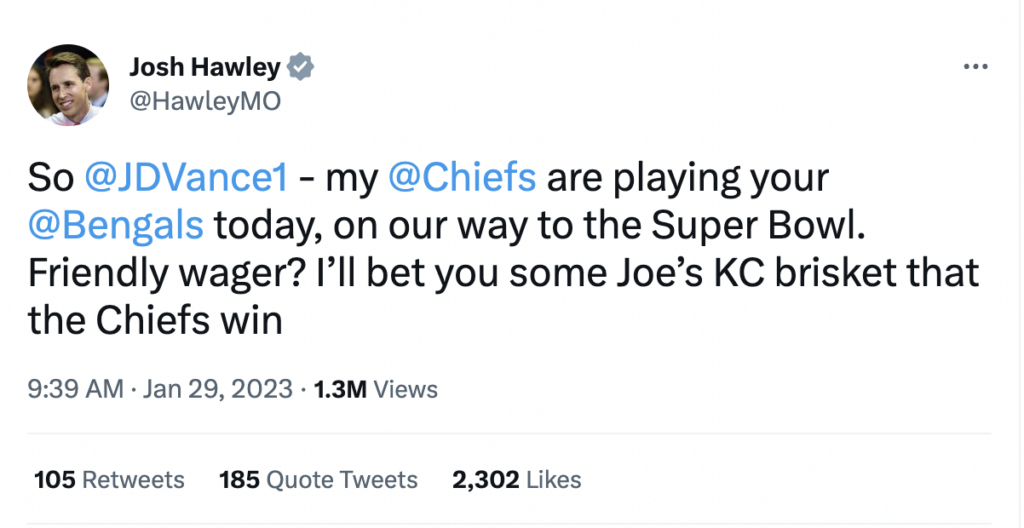 The problem? Hawley picked a Kansas BBQ joint… as Missouri's Senator.
Obviously Missourians took to Twitter to point out Hawley's ignorance. Here's some of our favorite reactions.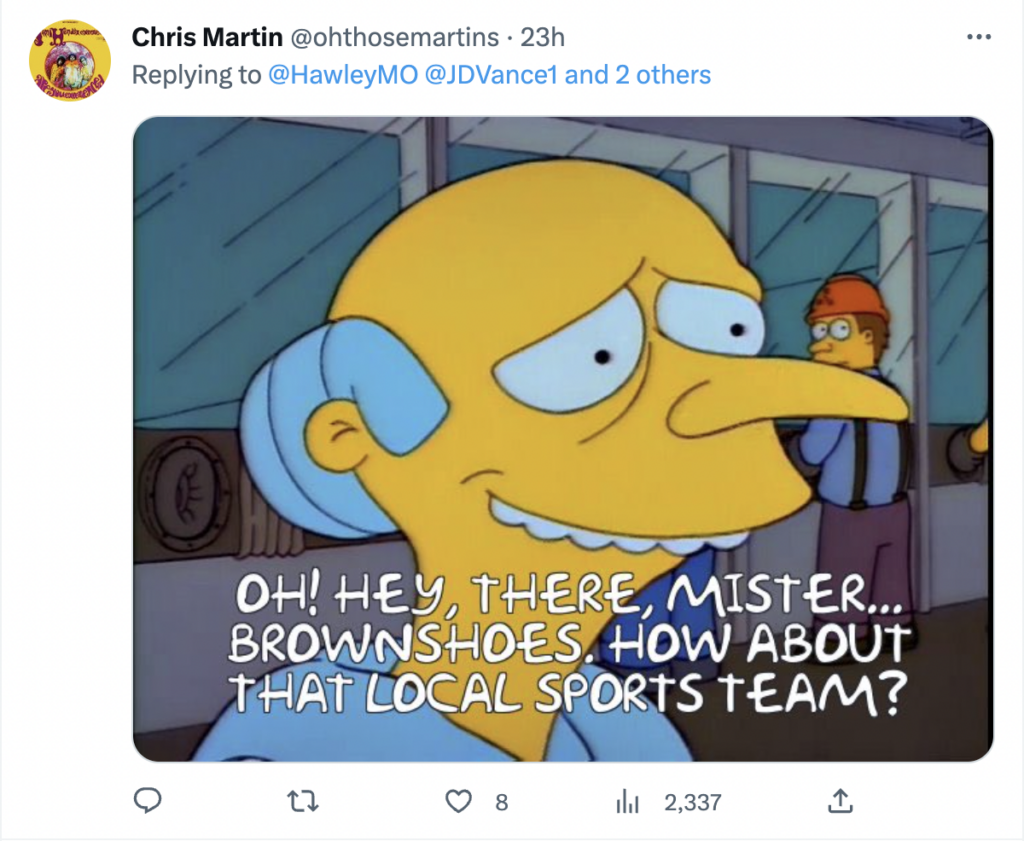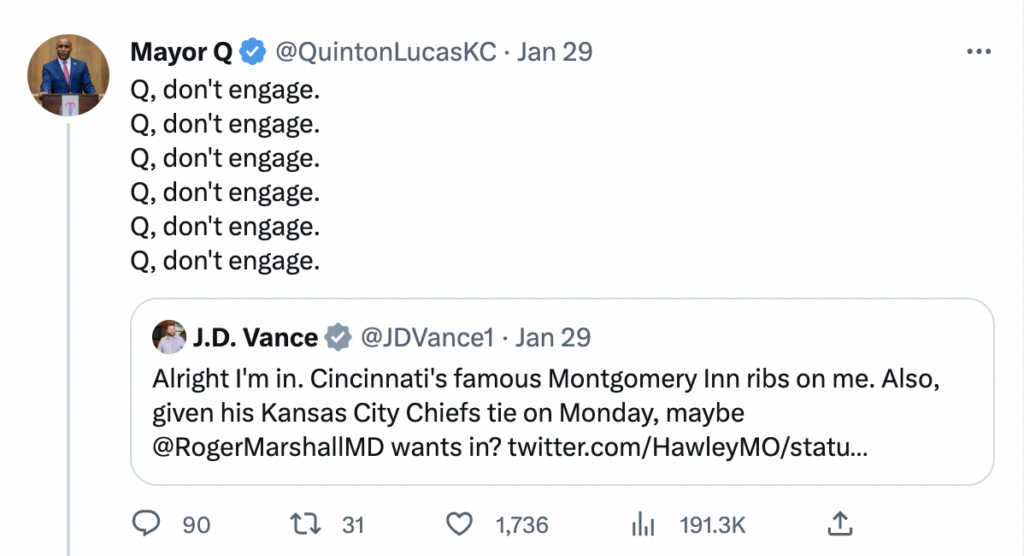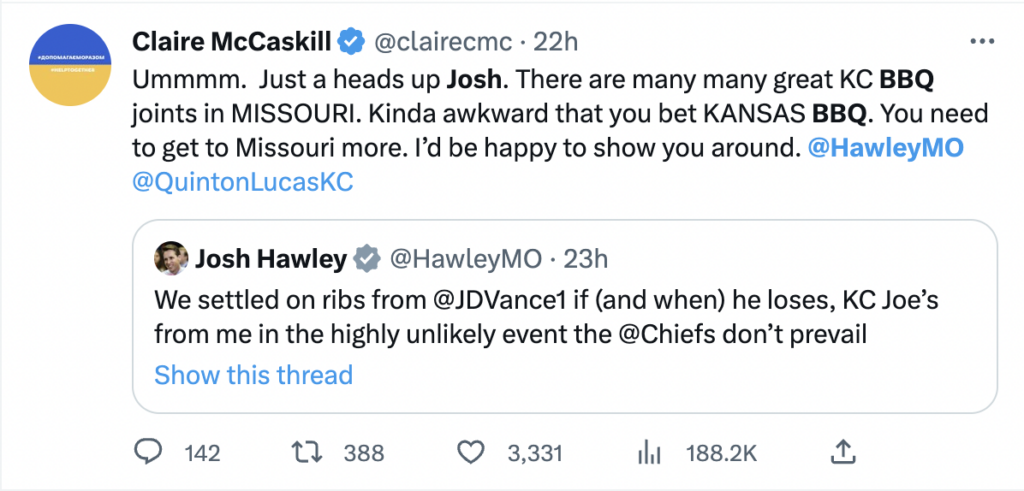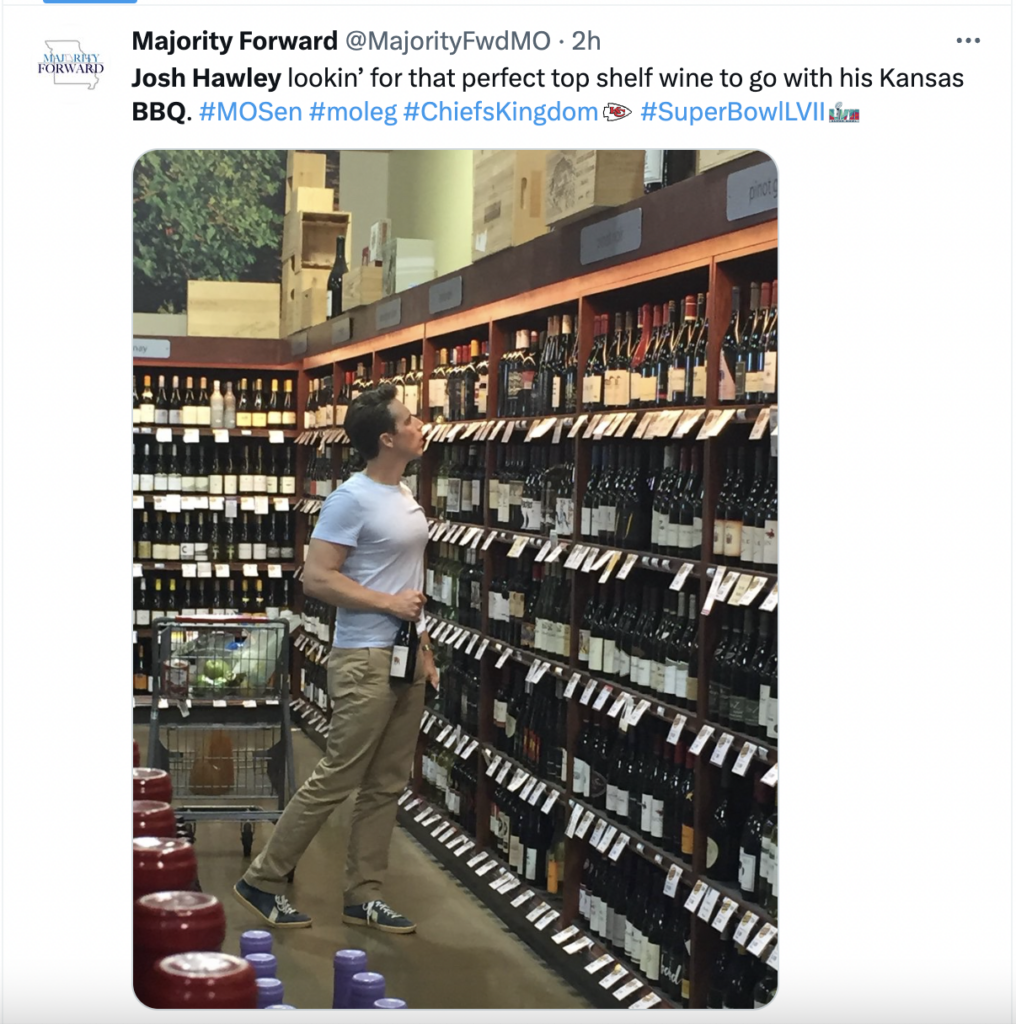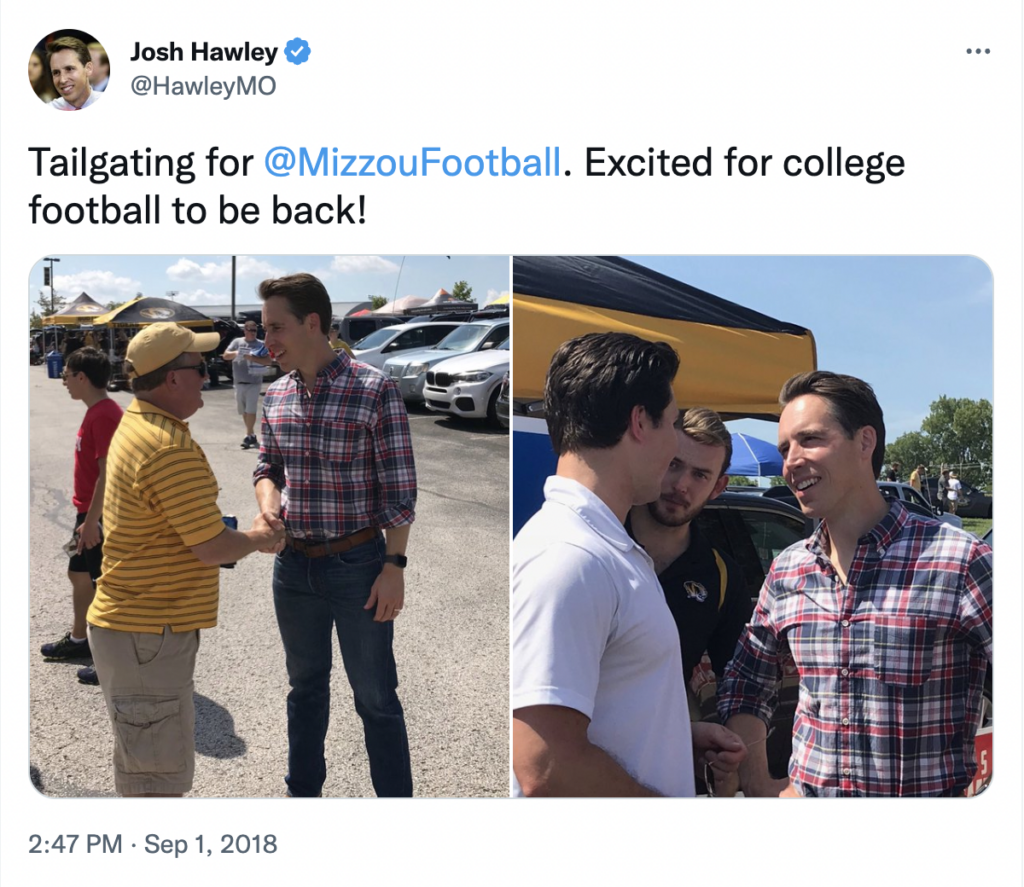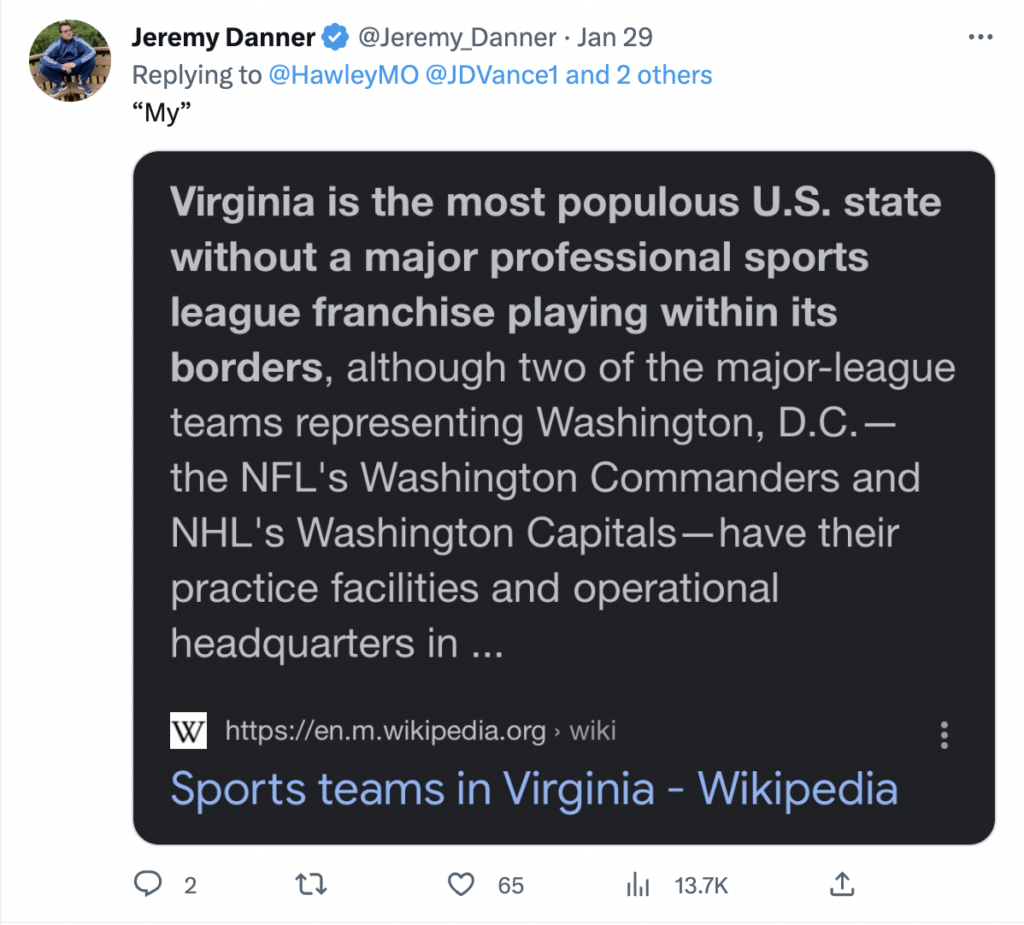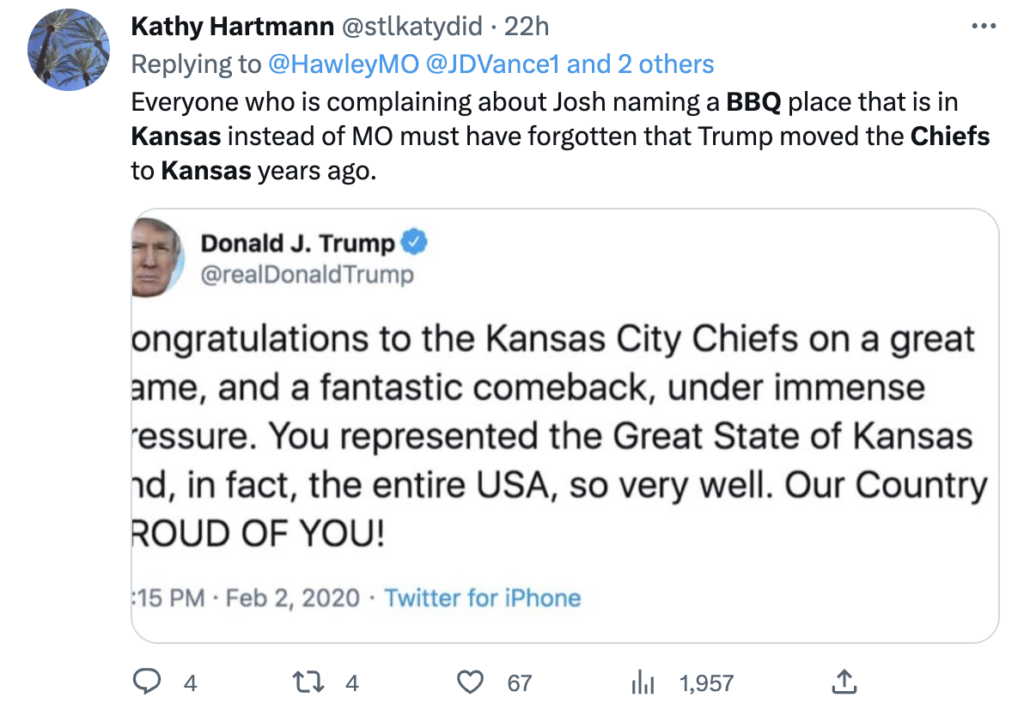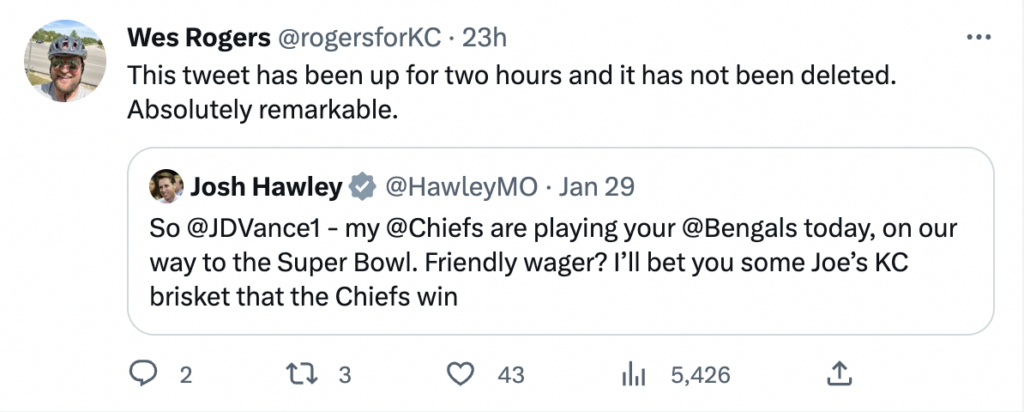 Posted January 30, 2023